From breakfast, to dessert, and everything in between.. 10 Healthy Whole-Food Pumpkin Recipes to try out this Fall.
You guys, I am writing this post in the fanciest of places. Ok, maybe not fancy, but seriously I am feeling super professional. I'm at the airport. In Philadelphia. Typing on my laptop. Drinking Starbucks. Heading to my first ever blogging conference. Life is really happy right this moment.
In an effort to keep the ol' plane ticket cost down.. I booked The. Worst. Flight Ever. I'm talking 4:45 wake-up call and a REEEAAAALLLLY long layover here in Philly. But, I'm taking the glass-half-full approach. As in.. sipping on coffee, looking at pics pumpkin-y things, and bringing you a bonus post this week full of all my best finds!
Enjoy:)
Pumpkin Walnut Energy Bites: Simply Sissom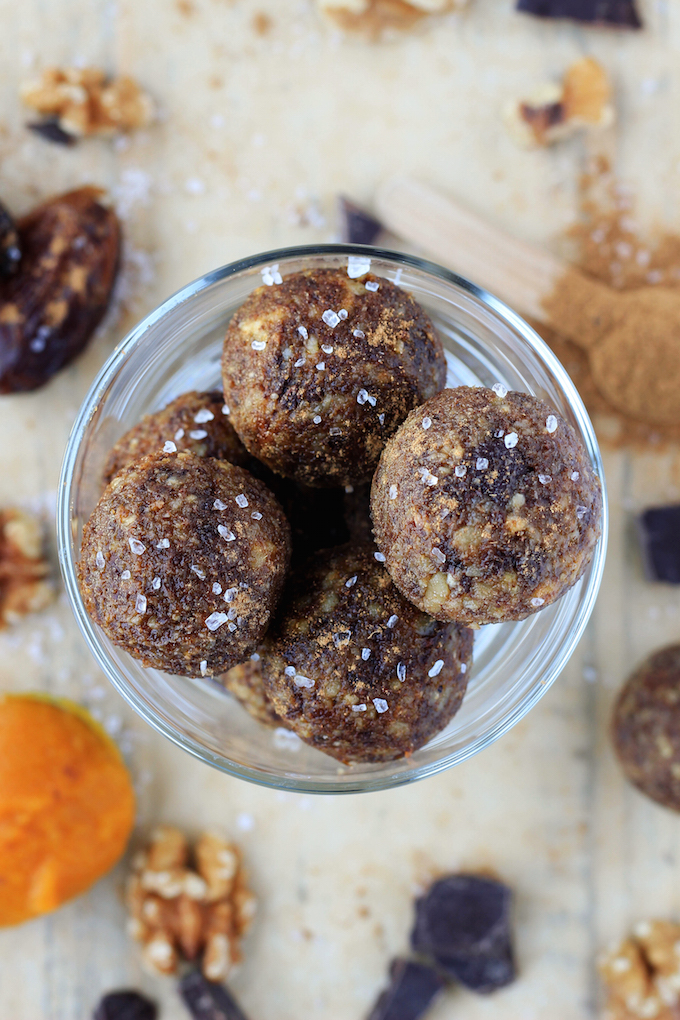 Chicken Bacon Pumpkin Pasta Bake: Pinch of Yum
Whole Grain Pumpkin Muffins + A SECRET Ingredient
Pumpkin Spice Granola Bars: Simply Sissom
Healthy Pumpkin Pancakes: Well Plated
Slow Cooker Tuscan Pumpkin Soup: Real Food Whole Life
Pumpkin Spice Granola: Simply Sissom
Pumpkin Fettuccine Alfredo: Cookie + Kate
Pumpkin Spice Almond Butter: A Couple Cooks
Crockpot Pumpkin Oatmeal: Show Me The Yummy
Other Healthy Whole Food Roundups:
10 Healthy Whole-Food Crockpot Recipes:
10 Simple Whole-Food Recipes for Labor Day:
Let's Connect: