Simple, 10-Ingredient Chocolate Avocado Pudding that's naturally sweetened, plant-based and so thick and creamy.
Pin Chocolate Avocado Pudding for later!
In regular fashion.. I'm late to the whole "put avocado in All. The. Things. party."
I'm gonna level with you. The fat and the calories in an avocado freak me out. I know, I know.. I need to get with the times, all fats are NOT created equal.
I recently listened to Melissa Hartwig, the creator of the Whole 30 Diet on the Mind Body Green Podcast.  It was REALLY interesting. Something that really stuck out was that all fat is not created equal and that the fats found in real food actually help make you healthier and feel full longer.
I'm not ready to commit to a full 30 days on the Whole 30 plan. Quite honestly, the idea of giving up my morning coffee gets me feeling all kinds of nervous. BUT, I think she made some good points.
For the past couple of days I have been experimenting with adding fats from whole foods into my everyday diet (and my families'). Since avocados are one of the healthiest sources, they have had the privilege of starring in the majority of my experiments.
I've chopped them onto salads, served guacamole with our chicken, made ice-cream (if you follow me on Insta you know that Cooper wasn't fooled) AND my newest creation, Chocolate Avocado Pudding.
It's creamy, thick, nutritionally-dense AND went over with the kiddos WAAAAY better than any of the above mentioned recipes. That said, in a blind taste test.. you ain't fooling nobody. 
Tricking my kids (and Joe) into eating healthy foods is one of my favorite things. Nothing makes me happier than gleefully announcing that the dessert they just consumed was actually made out of pureed nuts and spinach greens. Buuuut, I think they are onto me.
When I cheerfully presented Cooper with a bowl of chocolate pudding with strawberries and whipped coconut cream, well.. he stared at me wearily and said suspiciously, "what did you do to it?" #mymomblogsprobs
All that to say, this Chocolate Avocado Pudding is delightful and you should make it, but it does not taste just like it's tradtional counterpart. One of my  favorite things about it is that it is super customizable. If eating avocados for dessert is a little out of you comfort zone, add more sweetener. For a thicker pudding, add and extra ¼ of a banana, for thinner pour in a little milk. One thing's for sure, once you find the combo that works for you.. you're gonna LOVE this recipe.
Time Saving Tips and Tricks
Prep: With only 10 Ingredients, prep work isn't necessary.
Make Ahead: This pudding will keep, covered and refrigerated, for about 1 day.
Print
Chocolate Avocado Pudding
Author:

Yield:

4

servings

1

x
---
Description
Simple, 10-Ingredient Chocolate Avocado Pudding that's naturally sweetened, plant-based and so thick and creamy.
---
4

very ripe avocados, halved and pitted

¼ cup

almond milk (regular is fine if you aren't avoiding dairy)

¼ cup

unsweetened cocoa powder

2 tsp

vanilla extract

¼

banana, roughly chopped

¼ tsp

fine salt

½ cup

chocolate chips (70% or higher; use dairy-free if needed)

¼ cup

honey (use agave for vegan option)
---
Instructions
Scoop avocado flesh into the food processor. Add almond milk, cocoa powder, vanilla, banana and salt. Cover and process until fully combined, about 45 seconds. Set aside (with lid on).
Chop or break the chocolate into small pieces, Use a double boiler or microwave to melt chocolate. If using microwave, cook chocolate for 20 second intervals (stirring in between) until the chocolate is melted. Add honey to the melted chocolate and stir to combine.
Pour melted chocolate/honey into the food processor. Process until fully incorporated.
Now taste. This is important. Not sweet enough? Add more honey. Too thick.. add a bit more milk (1 TBS at a time).
---
Let's Be Friends:
Posts like Chocolate Avocado Pudding: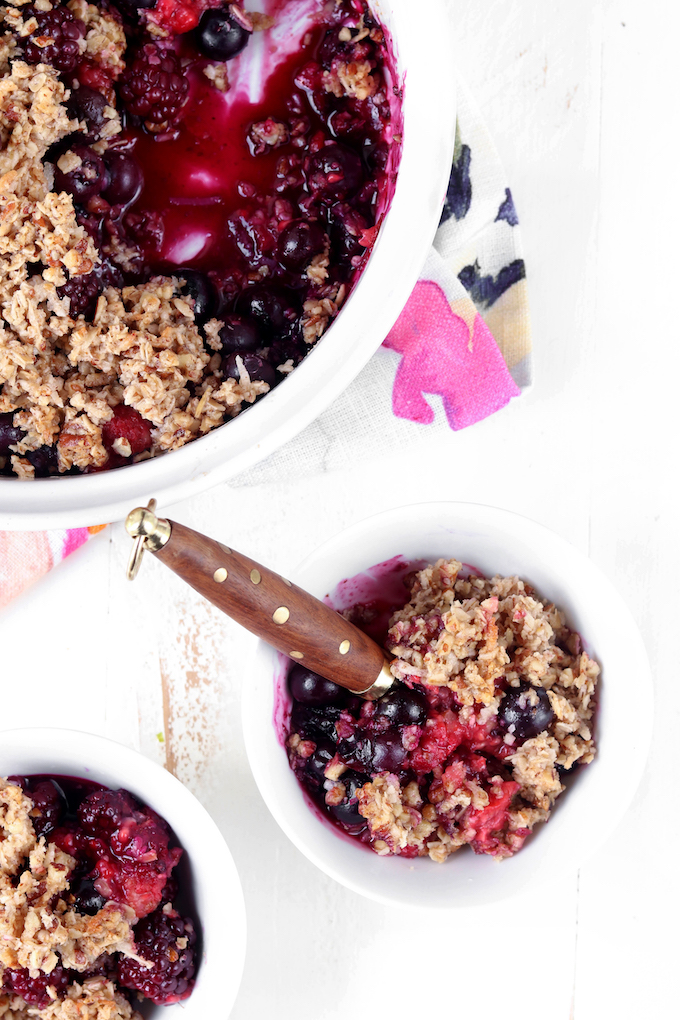 Healthy Whole Food Breakfast Popsicles: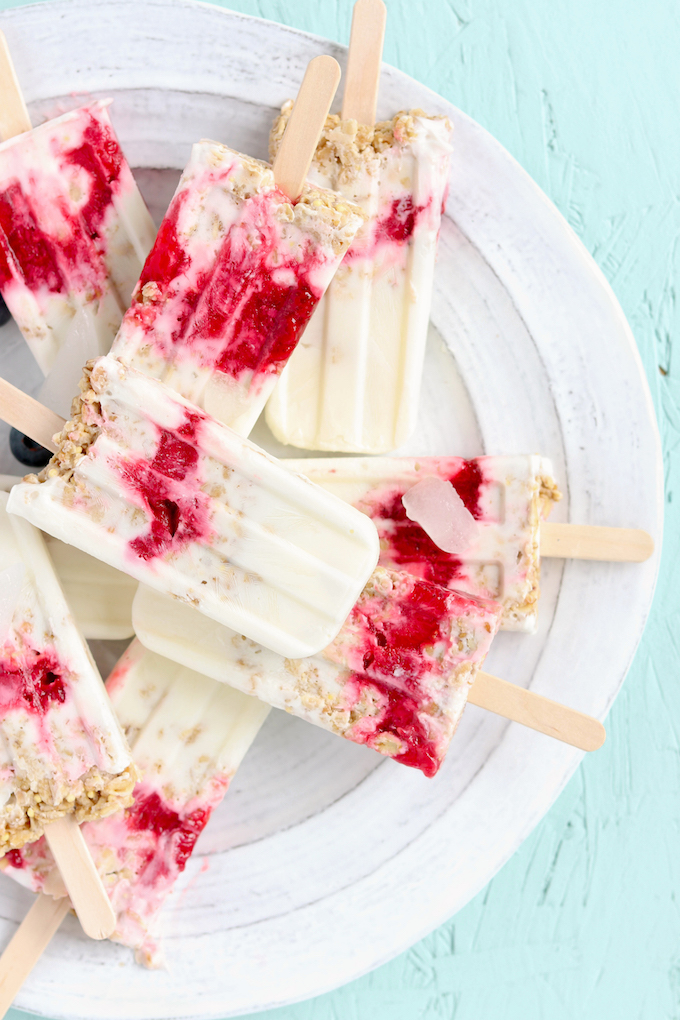 Triple Berry Yogurt Parfait:
p