Healthy Slow Cooker Buffalo Chicken is simple to make, requiring just 1 bowl and 10 minutes prep. Seasoned chicken, fresh garlic and dill, spicy cayenne pepper sauce, ground black pepper and zesty onion powder. #lowcarb #recipemakeover
Before I get into the Healthy Slow Cooker Buffalo Chicken, I just have to say... I. Am. Exhausted.
I get that I'm not the one who started school. But you guys, back to school has changed my mostly-delightful children into complete train-wrecks (and I mean that it the most loving way). Yesterday, I asked Cooper to put on play shoes before going outside (like always) and he melted! I don't mean like lower lip stuck out pouting type stuff, I'm talking a full-blown toddler style tantrum (FYI.. Coop is 6). I just stared with my mouth hanging. Friends, he's tired, I'm tired, and the emotions have been running high around our house.
In hopes that I am not alone in having a family with a severe case of the "back to school funk." Today, we crockpot. Because ain't NOBODY got time for cooking elaborate meals in the kitchen when exhausted kids who need to be in bed by 7:00 have melted into a sobbing pile on the kitchen floor.
Check out how simple this is...
I even made a step-by-step video for you (cause what else am I going to do when dinner took approximately 3 seconds to throw together?)?
Yep, this Healthy Slow Cooker Buffalo Chicken is a game changer at our house.
First of all, it's FULL of all thebuffalo-eee (<-- it's a thing) flavors.
But most importantly (aside from the fact that it's made in a crockpot), it's made from healthy whole food ingredients.
Most buffalo sauces use a minimum of 1 stick of butter, sometimes more. This recipe, well.. it doesn't. I like to add a tablespoon or 2 to add creaminess to the sauce, but even that's optional. You see this buffalo chicken, it's loaded (I mean L-O-A-D-E-D) with fresh garlic and dill, spicy cayenne pepper sauce, ground black pepper and zesty onion powder. Stick of butter? Who needs it.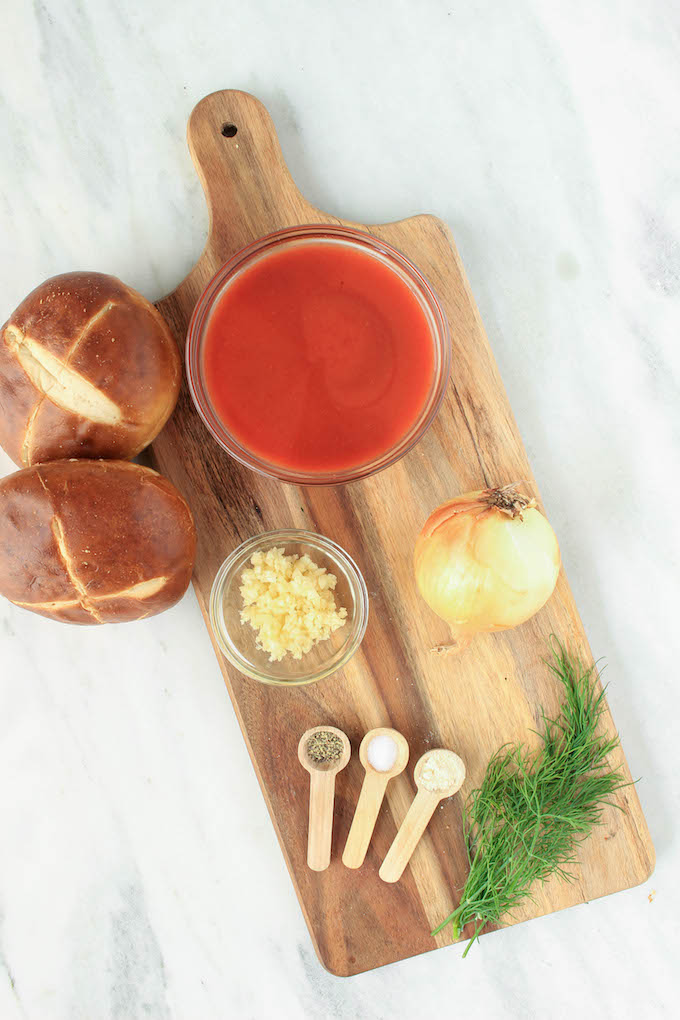 Buuuuut let's be serious. I could have skipped Every. Single. Word that I wrote up to this point.. I had you at crockpot!!!
Time Saving Tips and Tricks:
Prep: This recipe is so simple that there really isn't any reason to prep ahead.
Make Ahead: You bet! I made a double batch of this chicken, served half for dinner and saved the other half for lunches throughout the week. To store, follow recipe directions and store covered in the fridge. It should stay fresh for 3-4 days.
Freezer: Yep! To freeze, follow recipe directions. Allow chicken to cool. Place cooled chicken in an airtight freezer-safe Ziplock bag. Store in the freezer for up to 3 months. To thaw, remove from freezer and allow chicken to thaw overnight in the fridge. Heat at a low oven temp until chicken is warmed through. Serve it up!
Print
📖 Recipe
Healthy Slow Cooker Buffalo Chicken
Author:

Prep Time:

10 mins

Cook Time:

5 hours

Total Time:

5 hours 10 minutes

Yield:

6

servings

1

x
---
1

onion, quartered

3

chicken breasts (organic recommended)

1 cup

hot sauce (I used Frank's)

3

garlic cloves, minced

1 tsp

onion powder

1 tsp

salt

½ tsp

black pepper

2

TBS butter (optional)

2

sprigs fresh dill

1

TBS fresh dill, de-stemmed and roughly chopped
plain whole-milk organic yogurt (OPTIONAL: I use it to make the buffalo milder for the kids)

1

TBS fresh parsley
---
Instructions
Place quartered onion into the bowl of the crockpot.
Pat chicken breasts dry and season heavily with salt and pepper. Place on top of onions in the crockpot.
In a medium size mixing bowl, combine hot sauce, garlic, onion powder, salt and pepper. Whisk to combine and then pour on top of chicken.
Top chicken with butter (optional) and 2 fresh dill sprigs.
Cook on low for 4-5 hours.
Remove chicken from crockpot and shred with 2 forks. Add more sauce from the crockpot if the chicken is dry. Make sure to taste as you add chicken, the sauce is spicy. Don't over do it. NOTE: If the chicken is too spicy for your kiddos, just mix in a bit of plain yogurt.
Serve on toasted buns, with pita chips, veggies, whatever you like!
---
Helpful Hints:
When purchasing yogurt to cool down the buffalo chicken for the kiddos (or yourself), look for organic whole- milk yogurt. I like THIS one.
This buffalo chicken is nothing if not versatile. You can serve it on pita, buns, toast, with veggies or my favorite way.. as a lettuce wrap or salad!
Let's Connect:
Other REALLY EASY RECIPES You Might Like: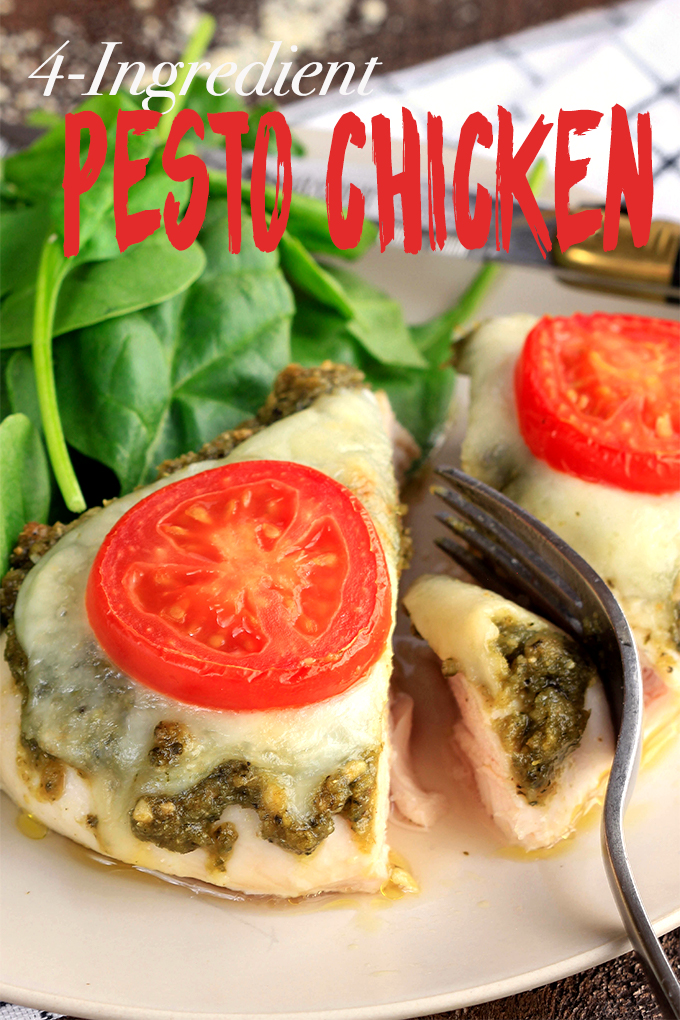 4- Ingredient Salsa Verde Chicken: