Sweet potato toast is a healthy, gluten-free, fiber-rich toast replacement—and it couldn't be easier to make. 
Pin How to Make Sweet Potato Toast 3 Ways for later!
You guys, the struggle to cook healthy meals from the basement during this renovation is no joke.
We are about 2 weeks into this process (fingers crossed, only 2 more weeks to go) and all the healthy make-ahead meals, well.. they're gone. My initial unwavering pledge that we wouldn't succumb to eating out.. waning.  Current situation, empty freezer and dust, LOTS and LOTS of dust.
Renovation tip.. when the contractor tries to charge you an obscene amount of money to place fancy machines in your windows that will ensure that not one particle of dust or dirt will escape the construction zone... pay it.
We went the DIY route. Joe purchased 4 box fans, spent the day taping plastic over all the doors. He even splurged on special tarp thingies that were held together with magnets making it possible for us to pass through the kitchen if needed. We thought we had beat the system. A hundred bucks in materials and THOUSANDS of dollars saved, #winning.  And then.. it all fell down. I have been known to exaggerate, but you guys.. there is not one area of my ENTIRE house that isn't covered with a thick layer of dust.
Annnnd if I'm being completely honest, I'm overwhelmed at the prospect of cleaning it up. Annnnnd since I'm a self-proclaimed all or nothing personality, I've gone the route of doing nothing. I mean after all.. they sand Every. Single Day.
So, when you're kitchen is destroyed, your prepped meals are gone, your house can best be described as filthy and you are feeling less than domestic.. what's for dinner?
TOAST.
More specifically, sweet potato toast.
I know, I know.. I was skeptical too.
But you guys.. it's legitimately fantastic.
It's healthy, gluten-free, fiber-rich—and super simple to whip up. Simple as in I made dinner in the office with a toaster and a plastic spoon.... and yet,  everyone loved it.
You could go with any number of combinations.. quite honestly, if it works on toast then it apparently works on a sweet potato. Just use a knife and create ¼" thick slices of sweet potato, pop them in the toaster on high and cycle it through 1-2 times. Magic.
Here's a break down of my favorite 3 combos so far..
Fried egg with smashed avocado, sea salt and black pepper
Almond Butter with Crunchy Chunky Granola:
Ricotta with Chives:
Time Saving Tips and Tricks
Prep: Sweet potatoes can be sliced ahead of time and stored in the refrigerator in a plastic zipper bag for up to 5 days.
Make Ahead: I don't recommend actually toasting your sweet potato slices ahead of time. They get a little soggy.
Freezer: Sorry guys, not this time. Buuuut... sweet potato toast is so simple, there really isn't any reason anyway!
Print
How to Make Sweet Potato Toast 3 Ways
Author:

Prep Time:

2 minutes

Cook Time:

10 minutes

Total Time:

12 minutes
---
Description
Sweet potato toast is a healthy, gluten-free, fiber-rich toast replacement—and it couldn't be easier to make.
---
For Sweet Potato Toast:
Optional Toppings:
Fried egg with smashed avocado, sea salt and black pepper
Nut butter with dried fruit (I like chopped dates)
Ricotta cheese with chives
---
Instructions
Slice the sweet potato into ¼" thick slices.
Place sweet potato slices into toaster on high. Toast 2-3 times or until sweet potato slices are tender and cooked through.
Top with desired toppings. Store uncooked sweet potato slices in the refrigerator for up to 1 week in an airtight plastic zipper bag or container with lid.
---
Notes
When purchasing your sweet potato, keep in mind that it's best if it isn't wider than your toaster slots. If you're potato slices won't fit into your toaster, just slice off the ends.
Get creative.. the combinations for this "toast" are endless.
---
Nutrition
Serving Size:

1 slice

Calories:

17

Sugar:

.8g

Sodium:

11.2mg

Fat:

0g

Carbohydrates:

4.1

Protein:

.3
Let's Be Friends:
Posts like How to Make Sweet Potato Toast 3 Ways:
Twice Baked Mexican Sweet Potatoes: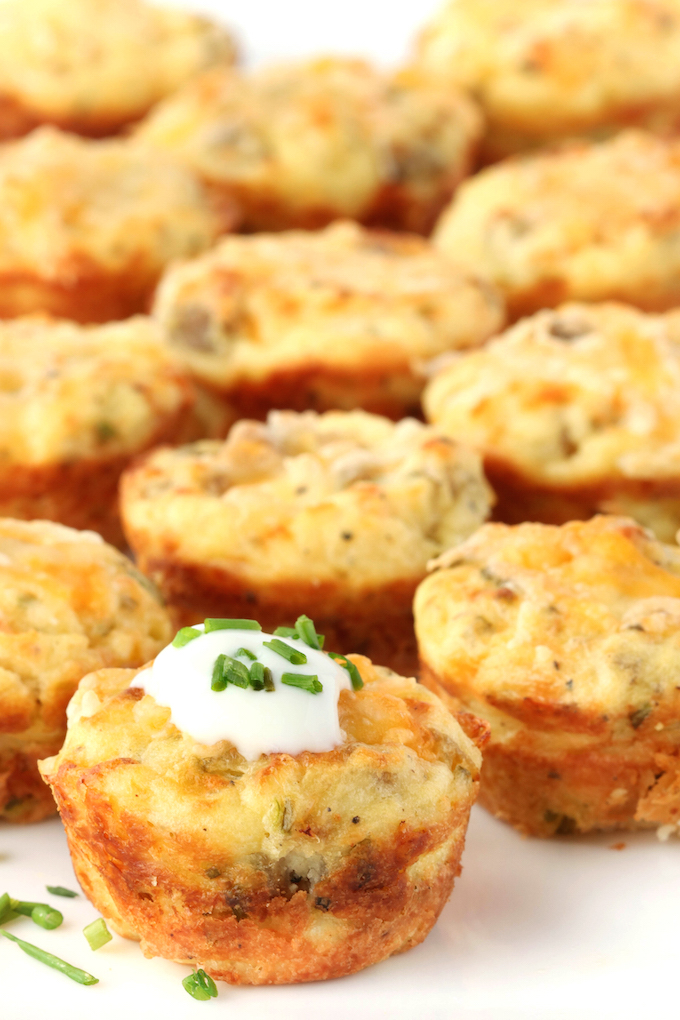 Spanish Chicken and Potato Skillet Bake:
SaveSave
FREE WHOLE30 COOKBOOK
12 Family Friendly Whole30 Compliant Recipes from Simply Sissom.