No Bake New Mama Lactation Bars are super simple to throw together, and contain ingredients thought to be helpful in boosting milk supply in breastfeeding mamas (i.e. oats, flax, coconut). A batch of these guys is the perfect gift for you favorite new-mama-to-be!
Pin New Mama Lactation Bars for later!
First things first.. NOPE, this post is not my subtle way of announcing a baby. Not. Pregnant.
While I'm not opposed to the idea of a 3'rd, and likely need to make some family planning decisions soon (my doctor so kindly reminded me.. I'm quickly approaching the realm of "geriatric pregnancy" --> slightly offensive term IMO), right now.. I'm content with holding other people's babies. And let me tell you.. lately, there are PLENTY of babies to hold!
When my friends have new-additions, I always find it a bit of a struggle to figure out how to be most helpful.  I want to visit and cuddle the baby, of course I do!   BUT, in my experience, visitors in the beginning can be rough when you are bonding with the baby and working on breast feeding.
So.. naturally, the next place my mind goes? Food. Everybody loves food. Buuuut.. EVERYONE sends meals following the birth of a baby. It's wonderful and appreciated, but sometimes it tough to even eat it all (although freezer friendly meals like Juicy Turkey Burgers, Grab N' Go Breakfast Smoothies and Mini Apple Sage Meatloaves have gone over well in the past).
Lately I've been gifting these New Mama Lactation Bars that I adapted from Oh She Glows, New Mama Glo Bars. Angela's recipe is vegan friendly, nut and gluten-free (which is perfect if you are preparing these for someone with dietary restrictions), but I found that by adding some honey and using peanut butter, the bars were less crumbly. I also subbed out some of the ingredients based on what was available in my pantry and personal preference. After making these bars for 3 different friends in the past month (as evidenced on my Insta-Stories), I've finally got the recipe for these guys to a place that can only be described as perfection.
Probably worth mentioning... no reason guys or non-breast feeding mamas need to fear consuming these guys. Joe can vouch for the fact that despite eating ALL versions throughout recipe testing, he is still unable to produce milk. These bars are made from whole-food ingredients, taste great and are perfect for ANYBODY. I just made sure to include LOTS of ingredients that are said to help promote milk production. Basically, they're a great grab n' go breakfast for a new Dad too!
The bars are no-bake so they come together quickly. Mix the dry ingredients, heat the wet ingredients, mix em' together, spread them into a parchment covered baking dish and pop the whole thing in the freezer. 30 minutes later, slice and enjoy.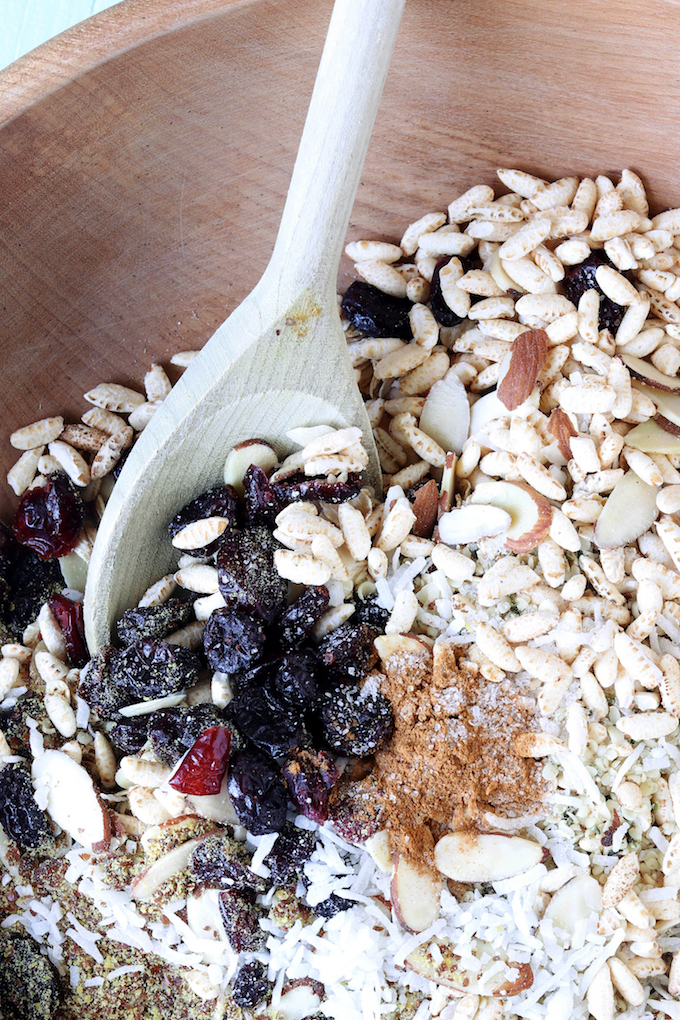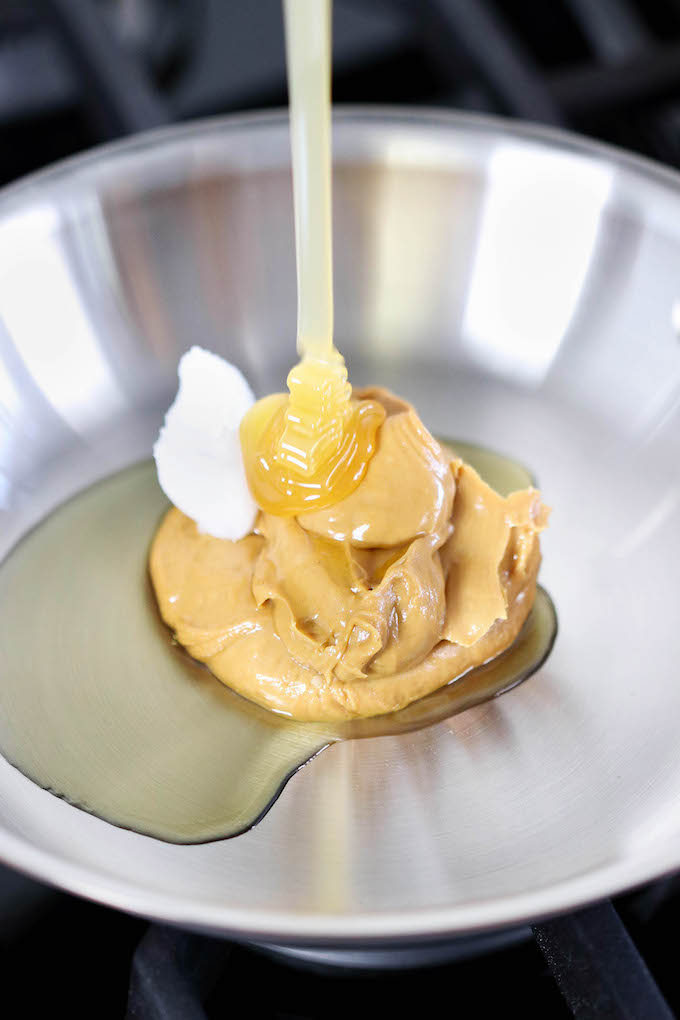 Time Saving Tips and Tricks:
Prep: Making homemade granola bars is definitely not as convenient as store bought, and my family goes through bars! To save time I always make a double batch of the dry ingredients. I use half to make the bars and save the other half in a storage container that I keep in my pantry. When I am ready to make bars again, I just have to deal with the wet ingredients. It takes 5 minutes. If you are feeling really ambitious make more than 1 backup!
Make Ahead: These bars are perfect for a make-ahead situation. Bake according to directions and wrap each individual bar in plastic wrap. Store in the refrigerator for up to a week.. but I bet they won't last that long!
Freezer: New Mama Lactation Bars will last in the freezer for up to 6 weeks (making them perfect to start stocking up on pre-baby). To freeze, prepare according to directions. Once sliced, wrap each individual bar in plastic wrap. That's it! Just allow the bars a few minutes to come to room temperature before eating.
Print
New Mama Lactation Bars
Author:

Prep Time:

10 minutes

Cook Time:

0 minutes

Total Time:

10 minutes

Yield:

12

bars

1

x
---
For the dry ingredients:
1 ½ cups

rolled oats

¾ cup

puffed brown rice cereal

¼ cup

hemp hearts

¼ cup

sliced almonds

¼ cup

ground flax seed

⅓ cup

dried fruit (I used cranberries)

2

Tbs unsweetened coconut

¼ tsp

sea salt

¼ cup

dark chocolate chunks (optional)
For he wet ingredients:
½ cup

honey

1

Tbs maple syrup

¼ cup

+

1

Tbs peanut butter

½

Tbs coconut oil

1 tsp

vanilla extract
---
Instructions
Line a small rectangular baking dish (I used a 11"x 8") with parchment paper. Leave some excess overhang so that the bars are easy to pop out after freezing.
In a large mixing bowl, stir together the dry ingredients.
In a small pot over low heat, combine the wet ingredients. When mixture is warm and runny, remove from heat.
Immediately  pour the honey syrup mixture over the dry ingredients. Make sure to get it all out of the pan. Using a rubber spatula, stir until the dry ingredients are coated with the wet. Don't leave any dry spots!
Scoop the mixture into the prepared baking dish. Wet hands and press the mixture into an even layer. Once mixture is spread, run a clean rubber spatula under warm water, shake off excess moisture and press the mixture firmly into the baking dish. Pay special attention to the corners and edges. You don't want crumbly bars!
Place the pan in the freezer, uncovered for 15-20 minutes until the bars are firm to the touch. Remove the bars from the pan using the parchment paper overhang and slice into 12 equal sized bars.
Wrap each bar in plastic wrap. Store in the fridge for up to a week or freeze for up to 6 weeks.
---
Notes
Adding chocolate to the bars definitely takes away some of the health factor. That said.. chocolate = kids eating them. I choose my battles. If adding chocolate, look for a high-quality bar that is made from 70% cocoa or higher. Also check for recognizable ingredients, chocolate can get kinda funky! I haven't found a chocolate chip that meets these requirements. I like to purchase a chocolate bar and use a meat mallet to chop it into smaller pieces.
You can sub your favorite nut butter for peanut butter if desired.
Let's Be Friends:
Posts Like New Mama Lactation Bars: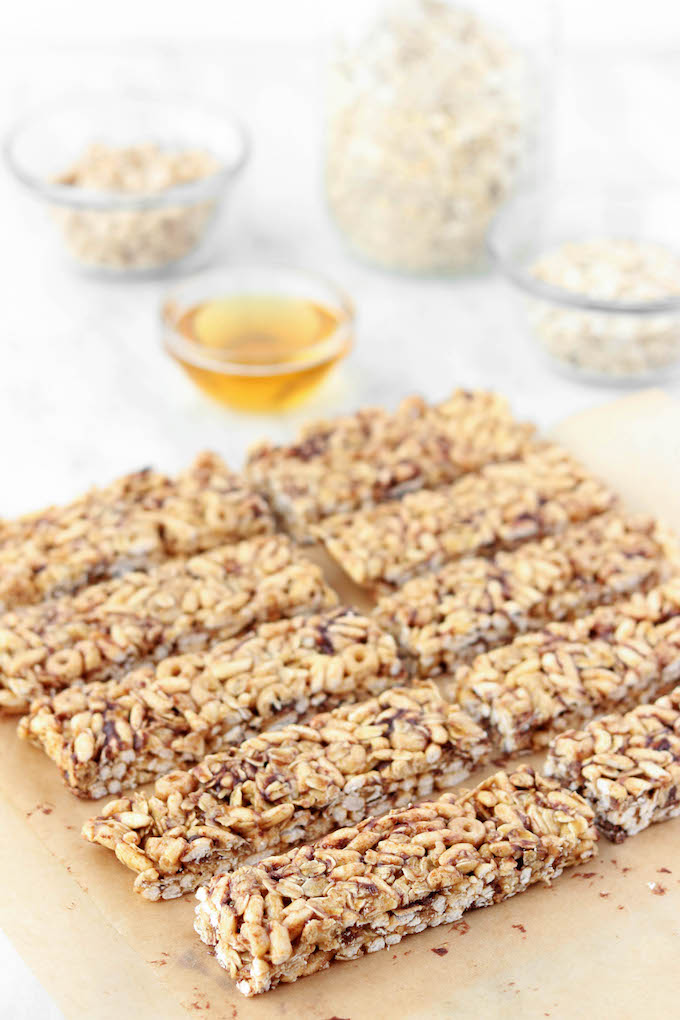 Peanut Butter Chocolate Chip Protein Bars:
Blueberry Matcha Granola Bars: