Salted Pumpkin Spice Syrup captures the spicy warmth of freshly baked pumpkin pie, adding rich fall flavor to coffee, oatmeal and desserts.
Pin Salted Pumpkin Spice Syrup for later!
Guess what's coming up over the next few weeks??
ALL THE PUMPKIN!!!!
Friends, today is the start of something completely new around here. Over the next week or two, I will be bombarding you guys with an explosive amount of pumpkin recipes. But not just any ol' pumpkin recipes. Pumpkin recipes that will come together in a snap with the help of THIS make-ahead Salted Pumpkin Spice Syrup.
Salted Pumpkin Spice Syrup. Definition:  Delightful recipe that captures the spicy warmth of freshly baked pumpkin pie, adding rich fall flavor to coffee, oatmeal and desserts. (AKA.. a simple recipe that's going to make preparing the pumpkin stuff faster and easier).
 NOTE: You can get the recipe for the syrup and details for all recipes emailed to you as a cute little PDF by clicking HERE or on the image below.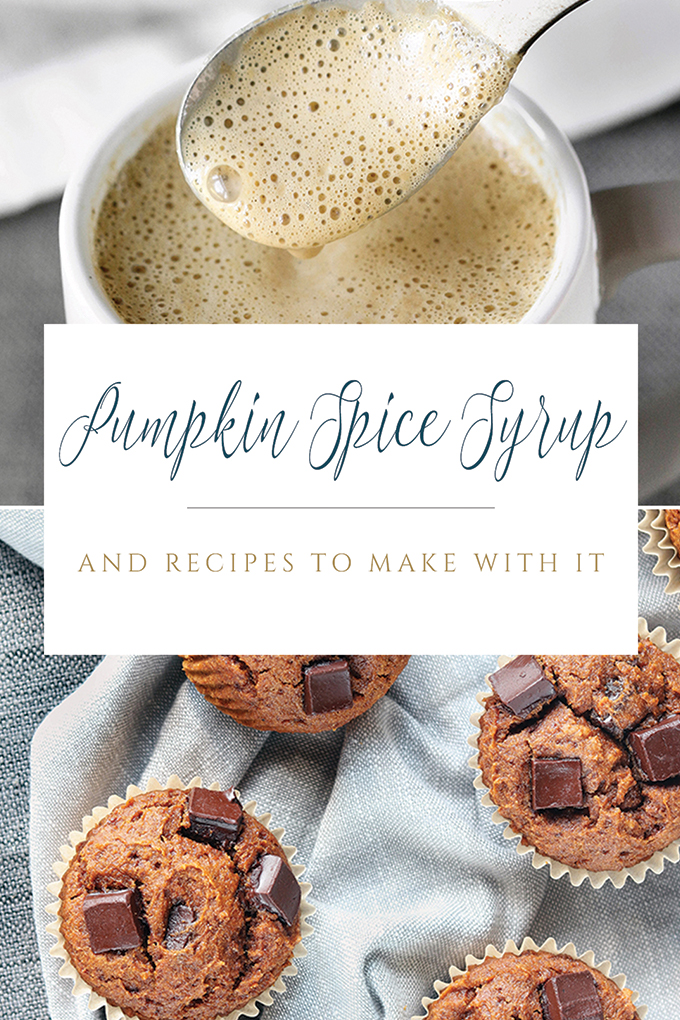 I wish I could say I wasn't this shallow, but the prospect of eating and drinking my weight in pumpkin spice lattes and muffins over the next several months, well... it gets me out of bed in the morning. That and the fact that I get to tell you about it.
For the past week, all I've done is recipe test (and eat) pumpkin inspired delicacies. I've been testing and making, testing and making.
This pumpkin spice syrup.. well, it's the foundation of all things good and lovely AND a recipe that you NEED in your life.
Here's the deal. Spend 5-10 minutes throwing this simple syrup together. Then..  follow along as I provide you with recipe after recipe guaranteed to become a magical feature of your Fall food life.
I mean... just... GIMME.
I'm a planner, so I totally get that you are most likely unable to commit the time and energy required to prepare this Salted Pumpkin Spice Syrup without some details.
Upcoming Recipes (Salted Pumpkin Spice Syrup Required)
Salted Pumpkin Spice Baked Oatmeal
Chunky Chocolate Pumpkin Muffins
Coffee + Salted Pumpkin Spice conglomeration (details to be determined upon further testing).
Plan:
Make the Salted Pumpkin Syrup
Store it in the fridge (will last up to 2 weeks)
Let me know in the comments or via Social Media that you're ready to go.
Follow along with the next 3 blog posts and make ALL kinds of simple whole-food Fall goodness happen in your kitchen!
Time Saving Tips and Tricks:
Prep: The recipe is so simple (about 5 minutes start to finish) that there is no need to prep ahead.
Make Ahead: That's the idea. Spend a few minutes throwing together a batch of this syrup and enjoy "pumpkin-ing" All. The. Things. for days. The syrup will keep in the refrigerator in an airtight container for 2 weeks.
Print
Salted Pumpkin Spice Syrup
Author:

Prep Time:

5 minutes

Cook Time:

0 minutes

Total Time:

5 minutes

Yield:

1 ¼ cup

1

x
---
½ cup coconut sugar
scant ½ cup honey
⅓ cup pure pumpkin puree
1 tsp cinnamon
½ tsp nutmeg
¼ tsp cloves
¼ tsp fine sea salt
½ tsp pure vanilla extract
---
Instructions
Whisk together all syrup ingredients in a medium pot over medium heat. Simmer for 3-5 minutes, stirring frequently, until smooth and slightly thickened (remove before it becomes the texture of almond butter). Remove from heat. Allow to cool. Serve and store as desired.
---
Notes
If syrup becomes too thick, add 1 TBS of water at a time until desired texture is achieved.
Brown sugar can be substituted for coconut sugar
To make the recipe vegan, sub maple syrup
Recipe lightly adapted from Oh She Glows, Salted Pumpkin Spice Syrup (recipe in app)
Let's Be Friends:
 Recipes like Salted Pumpkin Spice Syrup:
Pumpkin Whoopie Pies with Maple Spice Filling: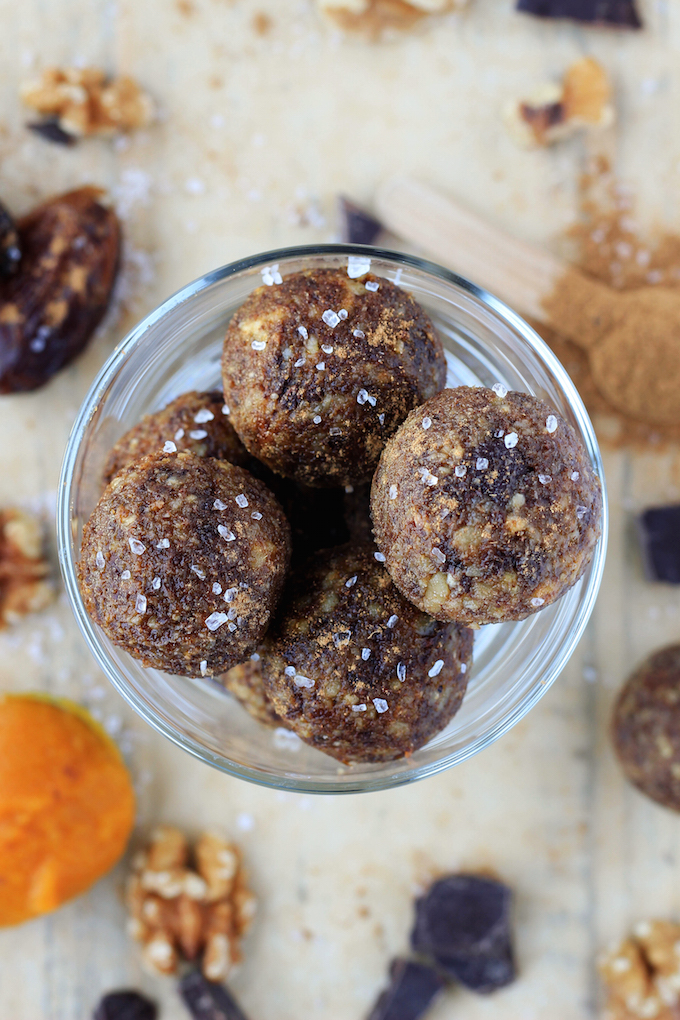 SaveSave