Homemade Apple Chips are simple to make, requiring just 3 –ingredients and 1 baking sheet. Naturally sweet with just a hint of cinnamon.
This post contains affiliate links. This means that when you click and purchase, I receive a small commission.
Friends. Let me introduce you to the most amazing of things: 3 Ingredient Homemade Apple Chips.
Their origin story goes something like this...
Joe had to work late. Mommy was tired. The refrigerator was pretty close to empty.
Solution: make and eat apple chips dipped in yogurt for dinner.
Parenting fail? Nah.
Lazy? This is a judgement free zone, buuuut... let's be serious. Most definitely☺️.
Since that night (it's been a couple of years ago now), apple chips have become a go-to staple in our pantry. Sometimes they're store-bought, sometimes they're homemade ... but, drop by most any time and odds are, we've got them.
The boys and I definitely prefer the homemade version, and if you have a mandolin (<--food slicer - not the instrument) they come together really quickly.
Let's walk through it...
What Are Homemade Apple Chips:
Homemade apple chips are, well.. genius. Apple chips are just thinly sliced apples sprinkled with a little cinnamon/sugar mixture that have been baked at a low temperature until crispy. Perfect for when you are craving the crunch of a traditional potato chip, but want something a little healthier.
How Do You Make Homemade Apple Chips?
First: Slice several apples in half. You can core first if you prefer (this will result in apple chips that look like the images in this blog post) or skip that step entirely. It honestly doesn't matter.
Next: Use a mandolin or sharp knife to thinly slice the apples.
Finally: Arrange the apple chips onto a baking sheet lined with parchment paper or a silicone baking mat, sprinkle with sugar and cinnamon and bake for 60-90 minutes, or until crunchy.

Homemade Apple Chips Video:
FAQ's About Homemade Apple Chips:
Are homemade apple chips healthy?
Yes. With just 2 required ingredients (apples + cinnamon).. it really doesn't get any better on the nutrition front. The recipe suggests sprinkling a little bit of sugar, but this step can definitely be eliminated.
What Type of Apples are best for making apple chips?
I like to stick to the sweeter varieties. My favorites are Honeycrisp and Gala. You can make the recipe with apples that are less sweet like "Granny Smith," but I would recommend not skipping on the sugar if you go this route.
I don't have turbinado sugar, can I substitute white sugar when making homemade apple chips?
Yep, this recipe is VERY flexible. White sugar, brown sugar, coconut sugar... it all works.
When I removed my apple chips from the oven, they were still limp. Is this normal?
The longer you cook the apple chips, the crispier they will get. That said, you don't want them to burn. I cooked mine exactly 1 hour and 20 minutes. They were a little soft when I removed them from the oven, but crisped up once they cooled.
How long do apple chips last once baked?
Apple chips are perfect to make-ahead for school lunches and snacks. They last up to a week. I store mine in a mason jar that I keep in the pantry.
What Mandolin to you recommend for making homemade apple chips?
I like THIS one. It is inexpensive, cuts well AND has interchangeable blades so that you can slice, julienne and grate. I also like that it has a container that catches the sliced veggies and fruits.
Where can I get a silicone baking mat?
Amazon Basics offers 2 for only $12.97. I use mine All. The. Time.
Print
📖 Recipe
Homemade Apple Chips
Author:

Prep Time:

5 mins

Cook Time:

100 mins

Total Time:

1 hour 45 minutes

Yield:

4

servings

1

x

Category:

Snack

Method:

Oven

Cuisine:

American
---
Description
Homemade Apple Chips are simple to make, requiring just 3 –ingredients and 1 baking sheet. Naturally sweet with just a hint of cinnamon.
---
2

Gala Apples (or any other sweet variety)
Cinnamon
Turbinado or Coconut Sugar
---
Instructions
Preheat oven to 225 degrees.
Cover a baking tray with parchment paper or silicone mat.
Thinly slice apples using mandolin or knife. There is no need to core the apple. Just remove seeds as you slice.
Lay apples in a single layer on baking tray. Sprinkle with cinnamon and sugar.
Bake for 70-100 minutes. The longer you cook them, the crispier they will get. Be careful not to burn.
---
Notes
When you remove the apples from the oven, they may still be slightly limp. They will crisp up as they cool.
Let's Be Friends:
You can find Simply Sissom on Instagram where I share even more recipes (some that aren't on the blog), behind the scenes pics and videos AND tips and tricks to make healthy eating realistic for your busy family.
Did you make this recipe? If you tried the recipe, I would love to see it and have you share! Tag me @simplysissom using the hashtag #simplysissom.
Recipes Like Homemade Apple Chips:
Simple Trader Joe's Charcuterie Board: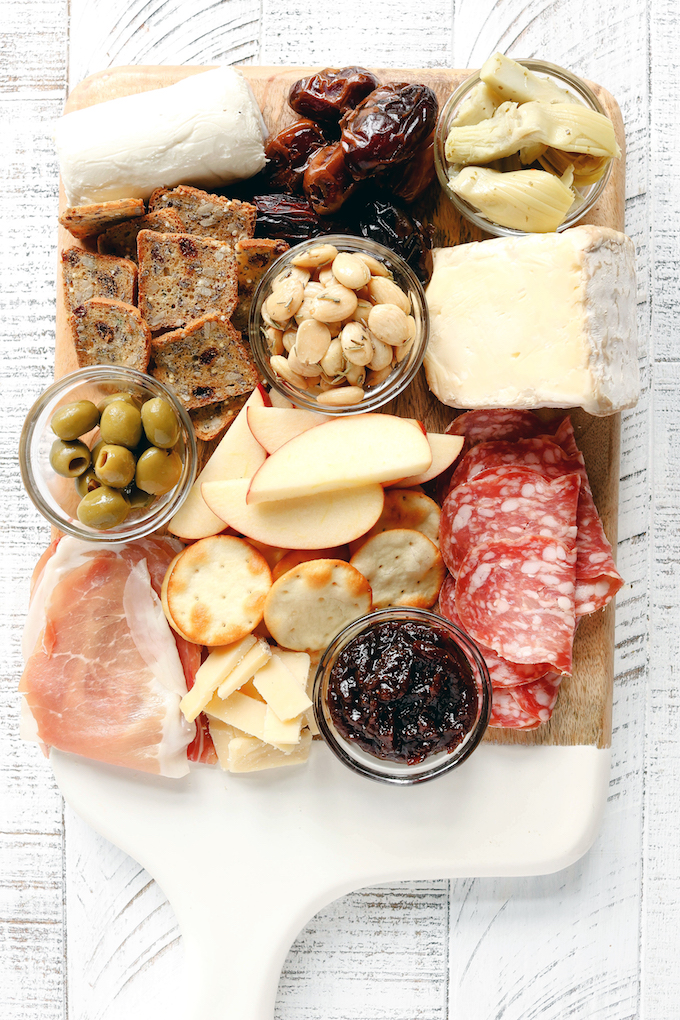 No Bake Peanut Butter Power Balls: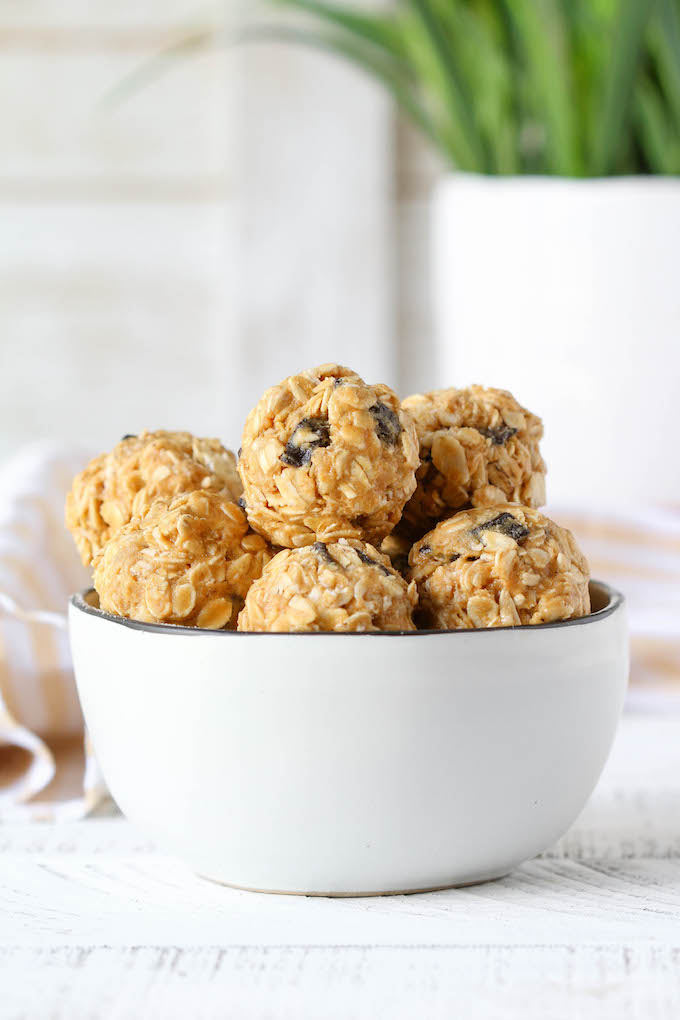 Go Green Spinach Apple Smoothie: